Fabrication Solutions
We offer a full range of solutions ranging from simple to complex fabrications. We can follow your design or work with our engineers to develop a new or revised one. Some examples of our assemblies include:
Sub assemblies
Control panels
Instrument enclosures
Test stands
Sample systems
Analyzers
Skid systems
Leverage Swagelok IND | CIN expertise as an integrated supplier to mitigate production time and improve profitability through contracting systems and sub-assemblies through our Assembly Solutions Department. We combine our world-class quality components, ISO 9001 certified quality assurance program, superior products, and expertise in fluid systems to help you save critical time and resources
---
Simple to Complex Designs
This interactive collaboration process ensures your final product exceeds your application needs.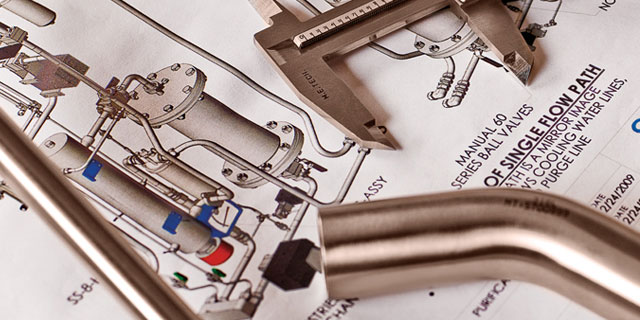 Use these tools to help select your products and optimize your design.